Our Visa® debit card gives you anytime access to your checking account for purchases and ATM withdrawals. Transactions are automatically deducted from your checking account, and every transaction will be listed on your monthly account statement or is viewable on our mobile app or within internet banking.
defense edge real time fraud detection engine
Our VISA® debit cards utilize Defense Edge real-time fraud protection our proactive risk management tool. Fraud protection evaluates your purchase history and transaction patterns to identify uncharacteristic activity on your card. If fraud is detected, a fraud analyst will notify you and the bank of the suspected activity.
The fraud department will contact the card holder shortly after the card is used if the transaction has triggered a fraud alert. Card holders need to answer these calls and confirm or deny the transaction in question.  Ignoring these calls might block your card from being used until you contact the fraud center or the bank.
debit card management mobile app
Mobile Banking APP Features:
Take control of your debit card with Card Management.
Turn the card on and off
Set per-transaction spending limits based on various factors such as dollar amount, transaction type, or merchant type
Receive alerts on all declined transaction attempts
Set instant alerts on all or select transactions
Control the type of transactions your card can be used for
Set parental or employer controls and monitoring
Alerts can be sent as push notifications, emails or text messages.
Travel plans keep us in the loop for fraud detection
If you are planning to take a trip outside of North Dakota, let us know before you leave to make sure your card continues to work. The banks card fraud detection service monitors usage patterns and may alert when you transact outside your normal area of use. Stop in or call to update your travel plans.
Lost or Stolen Card information
If you suspect your card has been lost or stolen, please call the Fraud Department at 888.297.3416. In the meantime, if you use the State Bank of Bottineau's mobile app, you can turn your card off in Card Management the moment you realize it's been lost or stolen.
Apple Pay, samsung pay, and google pay
Digital wallets are a safe and convenient form of contactless payment for debit and credit cards.   We currently offer Apple Pay®, Google Pay™, or Samsung Pay® payments with our debit cards.  To use one of these types of payment, add your SBB debit card to your device's digital wallet.    
How to add cards to your digital wallet:
For iPhone® users, open the "Wallet" app and tap the plus sign and follow the instructions to add your card(s).
For Android™ devices, install the Google Pay™ app from the Google Play™ store and follow the instructions to add your card(s).
Make purchases with your SBB debit card wherever Apple Pay®, Google Pay™, or Samsung Pay® is accepted.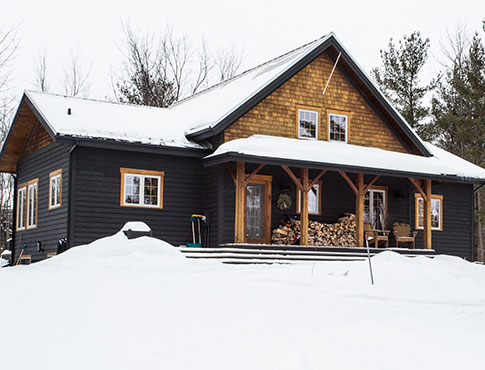 New home or home away from home...
We promise to help you find the financing solution that is best for you, whether you're looking for a new home, cabin, vehicle or funding for other personal expenses.